2013-05-05 19:38:54
We recently had the opportunity to test the KDC200i scanner
from KoamTac and were extremely happy with the results. In fact, of
all the small scanners that we've tried, it is our favorite! It
combines the advantages that we'd found with the larger (and more
expensive) KDC300 Imager with a small form factor and boasts an ease
of use that far outstrips any of the other small laser scanners we've tested.
The major differences between the 200 and 300 are the size, the price
(the KDC200 is about half the price of the KDC300) and the fact
that the KDC200i laser works horizontally, while the KDC300i imager scans
multidirectionally.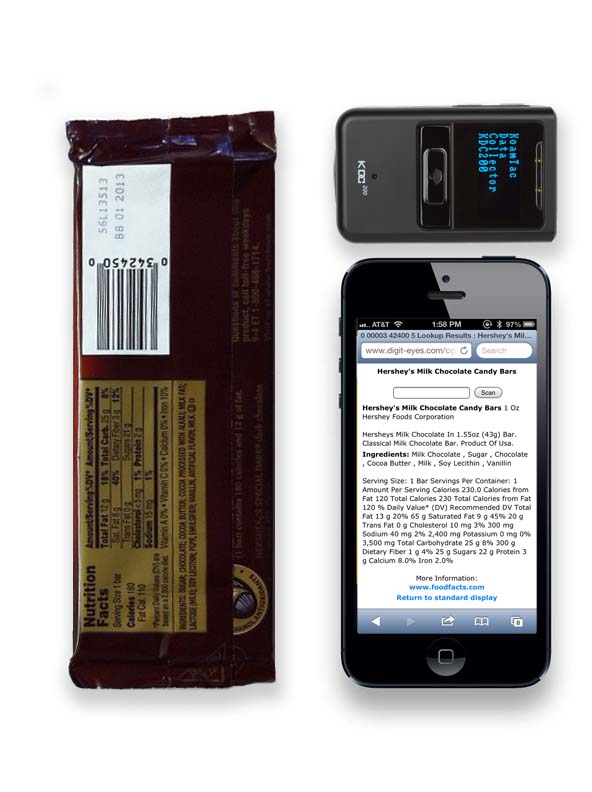 KDC200i is roughly as long as the iPhone is wide -- lightweight and portable


For the complete review:
http://www.digit-eyes.com/review_of_the_KDC200i.html